Roles and authorization concept

Administrator
Administrators have access to user management, can send surveys globally, export data and determine who can see which results. You also manage the topic and question catalogue.



Manager

A manager can be assigned to each user in the user administration. This information is important for sending and evaluating personal feedback: 360°, bottom-up or top-down.



Team member
All users have the opportunity to request feedback about themselves or to send others a note or praise using the direct feedback feature.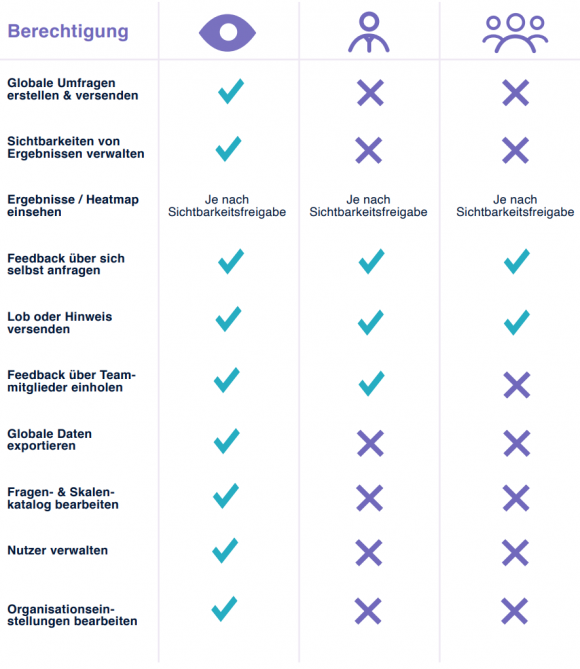 Usually, someone from the HR department takes on the admin role and determines who can see which results for global surveys. You can find more information about visibilities ->> here.

->> authorization concept